[fusion_builder_container hundred_percent="yes" overflow="visible"][fusion_builder_row][fusion_builder_column type="1_1″ background_position="left top" background_color="" border_size="" border_color="" border_style="solid" spacing="yes" background_image="" background_repeat="no-repeat" padding="" margin_top="0px" margin_bottom="0px" class="" id="" animation_type="" animation_speed="0.3″ animation_direction="left" hide_on_mobile="no" center_content="no" min_height="none"]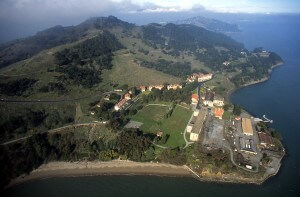 Thanks go to Karen Misuraca for sending this information about ways for members of the tourism industry to help San Francisco's Angel Island:
Get ready to roll up your sleeves and make a difference on Angel Island during the 2010 Tourism Cares for America San Francisco Bay volunteer event on  June 4, 2010.
Tourism Cares for America is a volunteer program to help preserve, conserve and protect tourism related sites in America that need care and rejuvenation. The program is a wonderful opportunity for you to roll up your sleeves and make a difference while networking with other travel industry professionals who want to give back.
This year's project will be held at Angel Island, a historic and picturesque island located in San Francisco Bay. Its rich and diverse history dates back nearly 3,000 years, beginning as a hunting and fishing ground for the ancient Miwok Indians. Angel Island has served as:
A Civil War encampment
An immigration station for thousands of Chinese immigrants from 1910-1940
A discharge depot and recruitment center during World War I
An embarkation station and POW camp during World War II
An embarkation station and POW camp during World War II
Today, the island is visited by thousands of people who go to experience its history and recreational activities. Due to extreme budget cuts at California State Parks, Angel Island needs our help to clear and restore recreational areas and trails throughout the island.
The registration fee is $99 and includes admission to all event functions including the Thursday night cocktail reception and Friday after-work barbeque celebration, as well as the official work shirt, hat and other event merchandise.
[/fusion_builder_column][/fusion_builder_row][/fusion_builder_container]