Our esteemed VP, Georgia Hesse, is a faculty member for the prestigious (and popular) Book Passage Travel Writers & Photographers Conference held annually in August. For her classes, she includes this "handout" of ideas—something we can all use as we plan our stories and marketing pitches.
[fusion_builder_container hundred_percent="yes" overflow="visible"][fusion_builder_row][fusion_builder_column type="1_1″ background_position="left top" background_color="" border_size="" border_color="" border_style="solid" spacing="yes" background_image="" background_repeat="no-repeat" padding="" margin_top="0px" margin_bottom="0px" class="" id="" animation_type="" animation_speed="0.3″ animation_direction="left" hide_on_mobile="no" center_content="no" min_height="none"]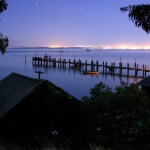 "Happy Anniversaries"
by Georgia I. Hesse
Among the kinds of travel stories most overlooked by writers, both tyros and pros, are those that deal with anniversaries. Of whom? Of what? And the answer is: of almost anything. On a national basis, for example, 2012 has been a banner year: Americans will remember that a century and a half ago, on Sept. 17, more than 23,000 Union and Confederate soldiers perished in the Civil War's Battle of Antietam (Maryland), the bloodiest single day in our history. To me, Antietam is our most moving battlefield, surpassing even Gettysburg. (As light relief, the punctilious writer will point out that camp followers of Union General Joseph "Fighting Joe" Hooker were dubbed "Hooker's girls" or, more simply, "hookers.")
Regional and local anniversaries also suggest readable stories. For example, the Albuquerque Journal and the Phoenix New Times might be outlets for travel articles with a historical twist, since a century ago, in 1912, New Mexico and Arizona were admitted as the 47th and 48th states.
Here are some suggestions for 2013:
In California, the Hetch Hetchy Dam on the Tuolumne River, which provides water and hydroelectric power to San Francisco, will spend its 100th birthday (it was funded by Congress in 1913) having its very existence debated. Go see the dam thing while it's still there.
In New York, Grand Central Station turns 100. What great tales that old lady has to tell!
Willa Cather's  novel O Pioneers was published just a century ago. The author's home is central to the Willa Cather State Historic Site in Red Cloud, Nebraska. It's worth a detour. Walk in the shoes of the Pulitzer Prize-winning writer through the six structures that memorialize her work (including the best-selling My Antonia). You might submit a piece to the Omaha World-Herald.
Lucky enough to be visiting Deauville in Normandy? Go shopping at La Villa, where Coco Chanel opened her first boutique in 1913, selling sportswear and sweaters to ladies accustomed to feathers, furbelows, and extravagant hats; how daring! Your home-town paper will love it.
A trip to Cuba in 2013 during the 50th anniversary of the October Cuban missile crisis could be a winner! The tense struggles of President JFK, attorney general Robert Kennedy, Soviet ambassador Anatoly Dobrynin, Soviet Premier Nikita Khrushchev, and General Lauris J. Norstad have faded but the lure of Caribbean Cuba has not. Tell us all about it.
Sources for stories all across the U.S. of A. that very often are overlooked include the 28 units of the National Park system, from National Battlefields to Wild and Historic Rivers. In addition, the 50 state park systems welcome more than 725 million visitors a year to the 6,624 state parks in the country, many of which are worth a writer's attention.
Many good stories sleep unwritten in California's State Parks (for the moment let us forget current financial scandals): 1. Surprisingly, the summit of Mount Diablo (only 3,849 feet) in that State Park, accessible east of San Francisco from the Walnut Creek and Danville areas, presents a panorama that spreads across more of the earth's surface than from any other peak in the world with the exception of Mt. Kilimanjaro in Tanzania at 19,341 feet. 2. The tallest tree in the world stands in Humboldt Redwoods State Park, a Sequoia sempervirens in the Rockefeller Forest, a winner that tops out at 368-369 feet. While you're at it, tell the tale of Sequoyah, a half-breed Cherokee who gave his name to the tree, not the other way around.
Want to write a new, a different, an offbeat story about a great, old, way-in city everybody thinks he knows? Take Paris, London, Rome, Istanbul, etcetera almost infinitum. Find a street and make it yours. Walk up one side and down the other. Who lived there? Who died there? Who dined in that restaurant or drank in that pub? You will paint a portrait in words that will tantalize the traveler.
Follow in the footsteps of someone who intrigues you: St. Paul (Saul), for example, or Charles Darwin or Meriwether Lewis and William Clark or Robert Louis Stevenson or Laura Ingalls Wilder of Little House on the Prairie. The peripatetic Wilder can be visited in at least nine sites across the Midwest.
"Every step out your front door could be a travel story," Paul Theroux once said to me. "Think of San Francisco's #30 bus." He was correct, and that story is being rewritten once again and right now. One day on my most recent trip to Paris, I took a day-long cruise aboard one of the stubby, glass-enclosed trimarans called BatObus that scoot along the Seine, stopping at eight points along the river and allowing stop-off, hop-on transportation for an entire walking-boating trip at a one-day, 11 Euro ($13.53) charge.  It's a cruise through more than 2,000 years of history since a Celtic tribe called the Parisii settled on the Ile-de-la-Cité and built their hometown of Lutetia (Lutèce) near today's Notre-Dame; a moveable feast for less than the cost of a short taxi ride. (French-familiar Americans will recognize the company's name as a play on bateaux-bus.)
Some fine stories take only a day to research, a day to write, but a lifetime of experience to know what to say.

[/fusion_builder_column][/fusion_builder_row][/fusion_builder_container]