"Moments in Monterey"
by Georgia I. Hesse
I was as restless as a willow in a windstorm, I was as jumpy as a puppet on a string; I'd say that I had spring fever, but it wasn't quite yet spring… . (Thanks, Rodgers and Hammerstein, and excuse the permutation!)
The date was Friday, this past March 1. Our BATW board of directors was to meet on the weekend in Monterey to tackle the thorny question of membership. (Actually, that's not so much a thorny question as a slippery one. A thorny one would have been easier to get a grip on.)
En route to a business meeting, one usually selects the direct route; in this case, U.S. 101 from San Francisco south. Larry looked at the uncertain sky. "Let's take Highway One," he said. My rigid spine softened. My knotted fingers and toes unclenched. On went my windbreaker. Down slid the convertible top. By the time we parked at The Whole Enchilada in Moss Landing (the better to focus on freshly-fried artichokes), I felt as placid as a Pissarro pasture.
Here are some suggestions for any BATW member's notebook.
[fusion_builder_container hundred_percent="yes" overflow="visible"][fusion_builder_row][fusion_builder_column type="1_1″ background_position="left top" background_color="" border_size="" border_color="" border_style="solid" spacing="yes" background_image="" background_repeat="no-repeat" padding="" margin_top="0px" margin_bottom="0px" class="" id="" animation_type="" animation_speed="0.3″ animation_direction="left" hide_on_mobile="no" center_content="no" min_height="none"]

Monterey Plaza, 400 Cannery Row, Monterey 93940; Tel: 808-334-3999; www.montereyplazahotel.com. Checking into one of my favorite California havens was a step into familiar warmth: the welcome of the staff, from valet to reception desk; from spacious lobby to cozy balcony above the bay.
At a bountiful breakfast buffet Saturday morning, before our 9:30 meeting, general manager John Narigi welcomed the board with refreshingly frank comments about the effects of the recent and current economic climate upon Monterey Peninsula tourism.
Since my last visit, the hotel's formal (not to say starchy) restaurant, the Duck Club, has merged with Schooners Coastal Kitchen & Bar to provide a more contemporary setting matched to its cuisine. We lunched on the outdoor deck (sensational seafood) in an hour and returned to the meeting room for a long afternoon of discussions and debates.
[/fusion_builder_column][fusion_builder_column type="1_1″ background_position="left top" background_color="" border_size="" border_color="" border_style="solid" spacing="yes" background_image="" background_repeat="no-repeat" padding="" margin_top="0px" margin_bottom="0px" class="" id="" animation_type="" animation_speed="0.3″ animation_direction="left" hide_on_mobile="no" center_content="no" min_height="none"]

Fish Hopper, 700 Cannery Row, Monterey 93940; Tel: 831-372-8543; www.fishhopper.com. At 6:30 p.m. on Friday, the board decamped from its  digs at the Plaza to rendezvous at this seafood and steak (black Angus) house, which offers such temptations as wild salmon, swordfish, halibut and ahi tuna in an informal atmosphere. We might happily have whiled away an evening had we not been bound for…
[/fusion_builder_column][fusion_builder_column type="1_1″ background_position="left top" background_color="" border_size="" border_color="" border_style="solid" spacing="yes" background_image="" background_repeat="no-repeat" padding="" margin_top="0px" margin_bottom="0px" class="" id="" animation_type="" animation_speed="0.3″ animation_direction="left" hide_on_mobile="no" center_content="no" min_height="none"]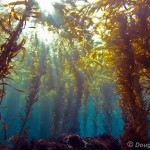 The Monterey Bay Aquarium, 886 Cannery Row, Monterey 93940; Tel: 831-648-4800; www.montereybayaquarium.org. Penguins and bat rays and dolphins; oh, my! Since its opening on Oct. 20, 1984, this water world has attracted more tourists to Monterey than even the shade of  "Doc" Ed Ricketts, the real-life scientist and scholar many readers believe was created by novelist John Steinbeck out of whole oilskin. (Of that revered teacher and noted lecher, Steinbeck wrote in Log From the Sea of Cortez, "He was half Christ and half goat.")
Thanks are due Hank Armstrong for winding us through the behind-the-scenes wonderments that make this institution one of the most compelling destinations on the West Coast.
Portola Hotel & Spa, Two Portola Plaza, Monterey 93940; Tel: 831-647-4434; www.portolahotel.com. In late afternoon on Saturday, we checked into this multifaceted inn where the furnishings suggest sybaritism but the focus is on efficiency. The Portola makes doing business a pleasure: It's only a few steps from the adjoining Monterey Conference Center to the area's only craft brewery!
Peter B's Brewpub, Portola Hotel; Tel: 831-649-2699; www.peterbsbrewpub.com. Kevin Clark, brewer, guided us through the intricacies of his brewing magic while encouraging sips (not swills) of Belly Up Blonde Ale, Inclusion Amber Ale, Stout Resistance (sounds like a British marching song), Fort Org Wheat, and Legend of Laguna IPA. 'Twas an education and an enjoyment. Then we sidled to …
Jacks, Portola Hotel's fine dining destination. They say sustainable, I say sensational; you call it Green, I call it gourmet. Executive chef Jason Giles runs the gourmet glissade from Harris Ranch beef to oysters on the half shell with a shallot mignonette. It's to live for.
En route home, we wound our way along Carmel Valley Road and Arroyo Seco back to 101. Don't do it unless you want to be seriously seduced by geology.



[/fusion_builder_column][/fusion_builder_row][/fusion_builder_container]