Lisa Alpine loves writing juicy travel stories and is honored to be a contributor to "Story Power: Secrets to Creating, Crafting, and Telling Memorable Stories" by Kate Farrell. This book is packed with insight, inspiration, and direction on how to improve upon your storytelling abilities.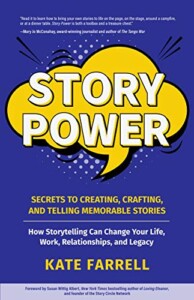 Diane Covington-Carter attended the 75th anniversary of D-Day in France last June and wrote articles for various publications including the LA Times, The Napa Valley Register, The Union and France Today. Her photo essay for France Today just won a Bronze award from the SATW Western Chapter. Covington-Carter has attended and written about the 50th, 60th, 70th and now the 75th anniversaries of D-Day in her father's honor. At the 50th, she was able to locate the French orphan her father tried to adopt during his time in France in 1944.
Her memoir, "Finding Gilbert, A Promise Fulfilled," (2018) won a Gold Award from the SATW Western Chapter last May.